Cultuurhuis Delfshaven is a LCC: a Local Cultural Centre.
As cultuurhuis delfshaven, theater babel rotterdam connects people with art, even if they don't have that much affinity with it.
we organize activities for, in and with the neighborhood and we open up the doors of theater babel rotterdam for organizations from the neighborhood.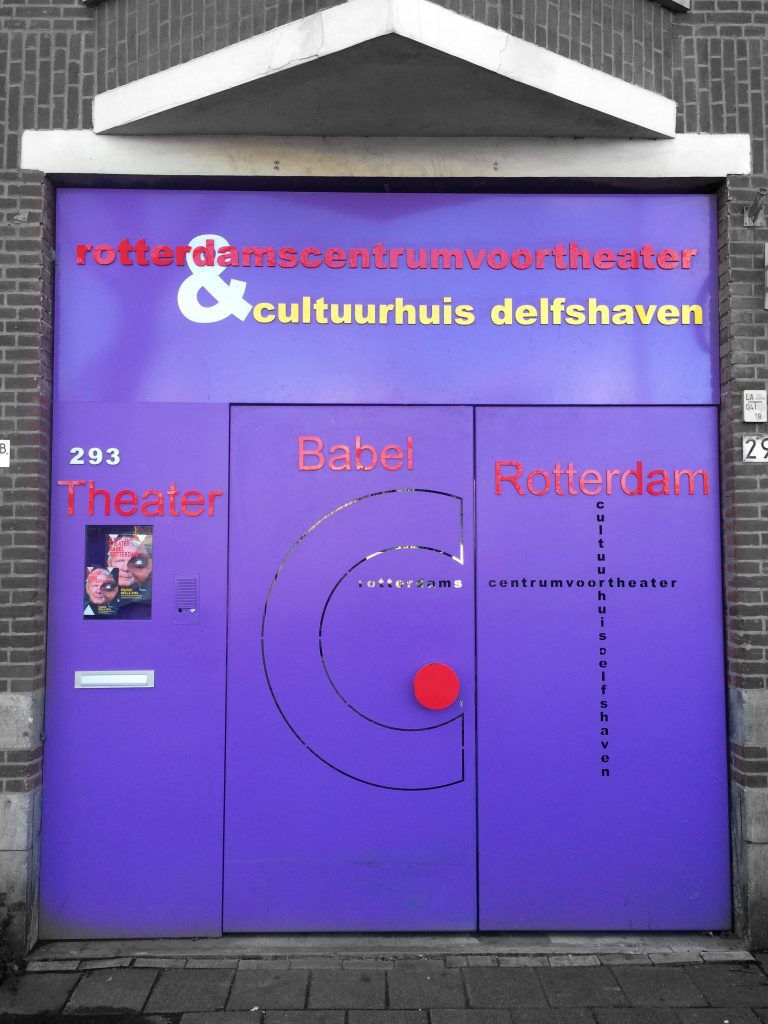 our purple door is open for the neighborhood
Do you want to organize a theatre show, a concert or a festival?
Do you need a space for your meeting, or for your Friday afternoon drink?
Everyone is welcome to knock on our door with a plan. For more information, contact:
Bram Legerstee – bram@theaterbabelrotterdam.nl
Bob van der Lugt – bob@theaterbabelrotterdam.nl