the people of the introverts
Het Volk der introverten (The People of the introverts) is an art project by former Babel-actor Mirthe Dokter and is a part of the exposition City Life at Museum Arnhem. Het Volk der introverten is a growing visual art installation and consists of little heads, made of clay, with their eyes closed. These little heads are made by different people.  
The project is running since February. Participants could sit down with Mirthe in her molding wagon in Arnhem to make the clay heads. When this was no longer possible because of the Corona lockdown, Mirthe deliverd little packets of clay at home, so people could still mold the clay together, online and overcome the distance between them. Once finished, the clay heads are exposed at Museum Arnhem, together with a real birth certificate.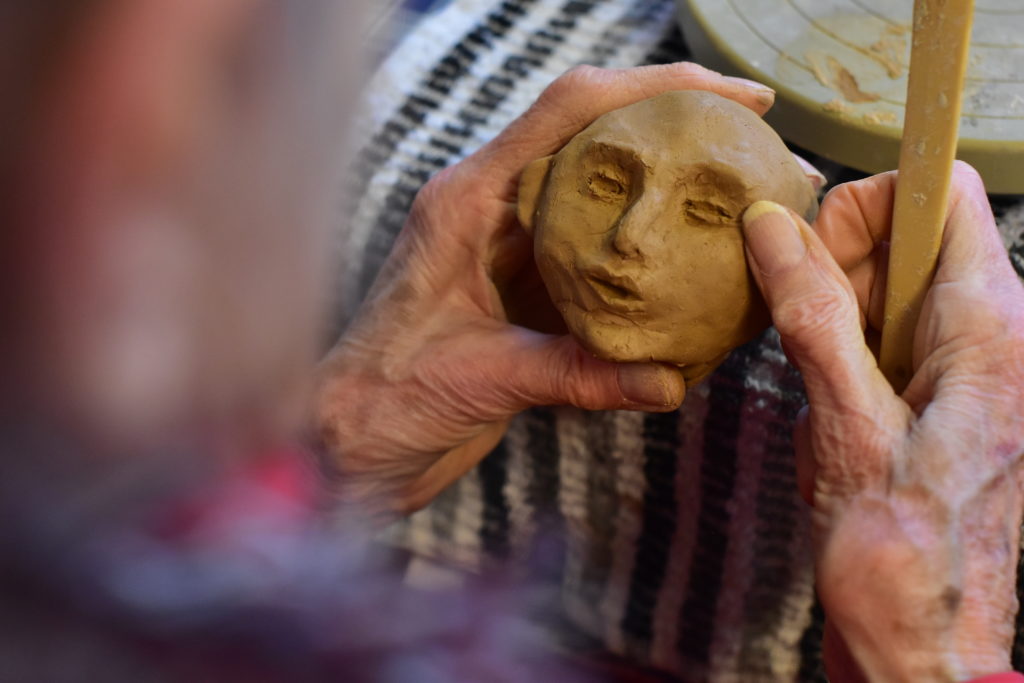 This summer, Babel will work together with Mirthe and create its own little heads. Through an online molding session, Mirthe worked in Babel-performers Elly Soares and Stijn Quist as ambassadors of the project. They will work with their fellow performers in Rotterdam and create new heads. On Friday, 7th of August, a delegation from Babel will travel to Arnhem to add our little heads to the collection in the museum.
Mirthe Dokter wants to give introverts a stage with this project. During the molding session she says: "I have an introvert side myself – especially when I'm making a performance or a project, then I can be very much in my head. And I enjoy it then. But society seems to think of being introverted as something negative. With this project, I want to counter that. Here, you are allowed to stay in your own comfortable world, on your own island, alone and yet working together."
More information about Mirthe Dokter can be found on her website.
The exposition City Life runs until August 23rd in temporary exposition space De Kerk of Museum Arnhem.
Have a look at her teaser for Het Volk der introverten: