participation declarations
new rotterdammers sign
participation declarations at
theater babel rotterdam
On Friday 10th of May Theater Babel Rotterdam, the City of Rotterdam and Vluchtelingenwerk Zuid-West Nederland joined forces for a special occasion: 126 new Rotterdammers signed their participation declaration in our theatre.
participation declaration
what is that?
'The signing of the participation declaration is an important step in the integration program for new Rotterdammers,' teacher Emnet explains. 'In this course the participants get to know the Dutch norms and values. They do this through workshops with powerpoint, games, discussions, theses. Always interactive, because we want to build a bridge between two cultures. We give people handles to find their place in Dutch society. That goes deeper than only learning the Dutch language.'
a warm welcome at
Theater Babel Rotterdam
For Theater Babel Rotterdam it is important to give a hearty welcome to newcomers. Because nothing is better than receiving a warm welcome when you are new somewhere. And it's a good opportunity to show that we are building an inclusive society.

'New Rotterdammers get to know our inclusive way of working and we learn about their backgrounds, stories and dreams,' says Dominique Mol, project leader at Theater Babel Rotterdam. 'Despite the often sad and disturbing stories of our guests, we mostly see people filled with enthusiasm, wanting to enrich the Rotterdam society. Theatre has the potency to connect people, talk about subjects that are taboo and generate new encounters and insights in each other. That way, you get to know the other better and understanding of each other starts to take place.'

Alongside Dominique actors Anet, Arjan, Claudine, Patrick and Rob co-operated on this day: Anet made music, Claudine and Rob performed monologues from the production Taal in de Stad and Patrick, Arjan and Dominique were hosts for our guests.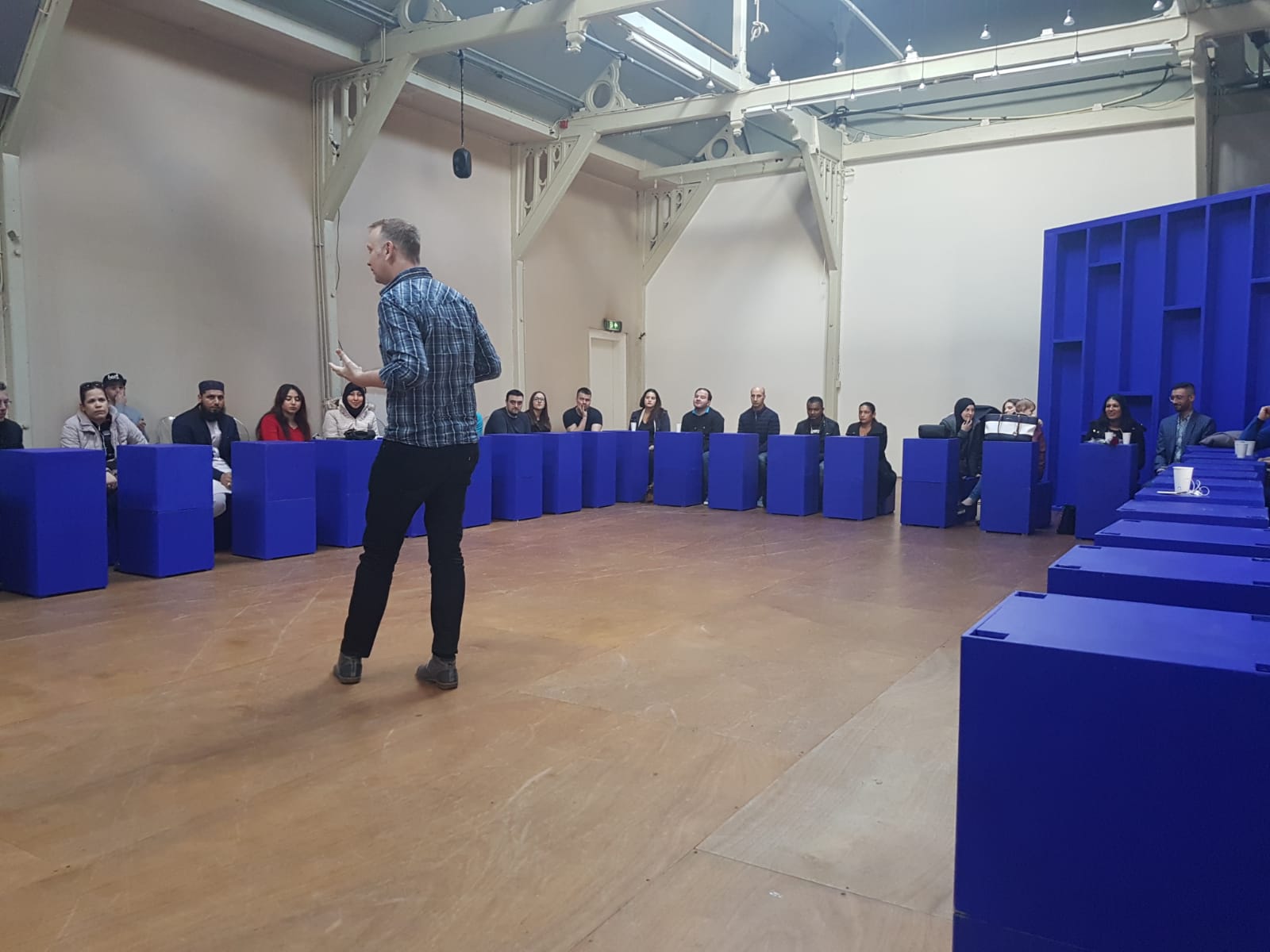 a conversation with Hanan
Hanan (25) comes from Syria and has been living in the Netherlands for exactly one year in June. She just signed her participation declaration and is very happy with that.
'The participation declaration is important for my next steps in the Netherlands,' she explains. 'In the end I want to find a job as a teacher French. I speak four languages now: Arabic, French, English and Dutch.
It's so important that people who have to escape their country because of war can come to the Netherlands. You can feel that liberty and equality are core values here. People have a lot of respect for each other. Freedom of speech is very important to me.
I feel a lot of freedom here. In some other countries you have to, have to, have to all the time. You're not free to choose. Here you can live your life just as you want it.'
This signing session for the participation declarations is not a once in a lifetime happening: Theater Babel Rotterdam will co-operate structurally with the City of Rotterdam and Vluchtelingenwerk Zuid-West Nederland. In 2019 we will welcome 1.000 new Rotterdammers in total.
education & emancipation in pictures