ZonMW organization stimulates health research and care innovation. In this context, ZonMW published an article about the project Als je het ons vraagt by Theater Babel Rotterdam and Erasmus University Rotterdam. You can find the original ZonMW article here.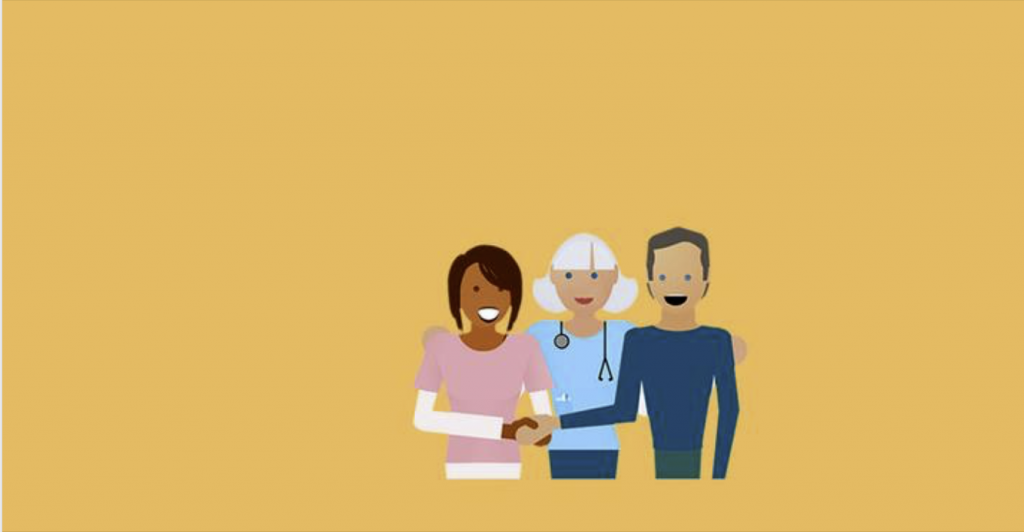 Balancing between self-reliance and vulnerability in long-term care
"Filmed monologues spark conversation about care relationship"
How do you stimulate the self-reliance and self-management of elderly people or people with an intellectual disability or psychological problems in home and house care? Researcher Marjolijn Heerings (Erasmus University Rotterdam) set up a co-creation project with 2 care organizations, in which videomonologues help clients, relatives and care providers to conduct a dialogue on these themes.
A girl tells how she struggles with the loneliness she has felt since moving from a residential group to an independent house. "People say you have to want to live independently. But what's so great about privacy? I'm bored to death. I have to do everything on my own. Just give me a living area. My roommates were my friends." The story of "Client 8" is one of nearly 42 filmed experiential stories developed within the research project "Als je het ons vraagt".
NEW INSTRUMENTS NEEDED
This innovative project falls within the program Kwaliteit van Zorg: Ondersteuning Zorginstituut, in which ZonMw and the Zorginstituut Nederland stimulate the development of instruments to improve the quality of care. The Erasmus School of Health Policy & Management (ESHPM) and care organizations Laurens and Pameijer developed a new method to improve the quality of the care relationship in long-term care with the support of Zorgbelang Inclusief and Kenniscentrum Zorginnovatie (Hogeschool Rotterdam).
"Although we know the care relationship determines quality of care, there are few instruments with which we can evaluate or improve it," says project leader Marjolijn Heerings, associated with ESHPM. "I knew from previous research projects that existing instruments often do not do justice to the complex practice of care provision. In my search for a new reflection method that has an eye for everyone involved, I came across experience-based co-design. "This method, developed in hospital care, consists of collecting experiences, identifying important improvement themes and working together on practical improvements. Together with Pameijer (care for people with psychological problems or an intellectual disability) and Laurens (elderly care), Heerings investigated how this could be made suitable for long-term care, with a focus on dilemmas surrounding self-reliance.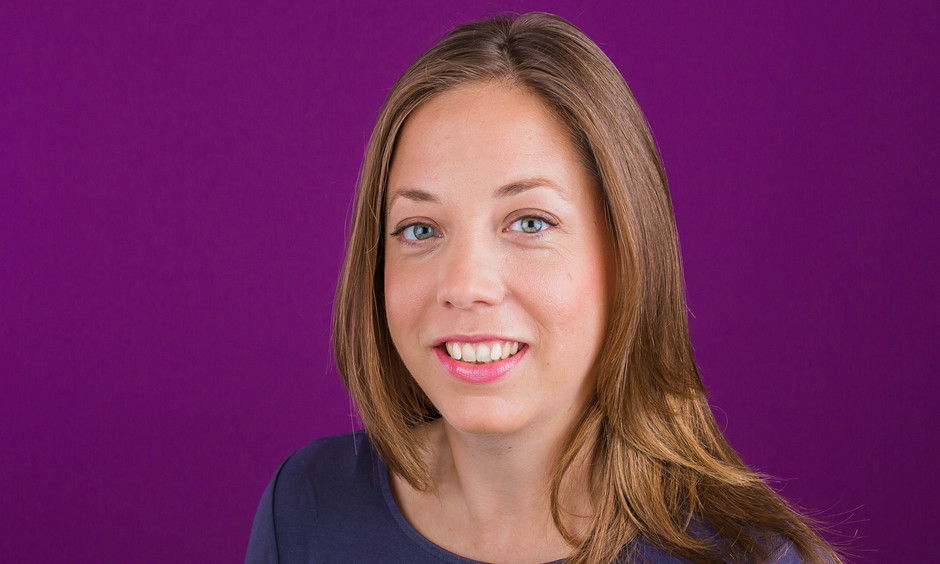 "The care relationship determines the quality of long-term care, but there are few instruments with which we can evaluate or improve that relationship."
GIVING A VOICE
Pameijer was immediately enthusiastic about the idea behind the co-design method. "It fits well with our vision, which means that people with disabilities and their loved ones should also be able to contribute ideas about the service they receive," says quality officer Alice Hammink. Good instruments to promote this thinking are therefore welcome. Pameijer's project team traveled to Great Britain for inspiration, where a similar project was underway. The participants asked themselves: how do you adjust the method in such a way that clients can really make their voice heard?
MAPPING THE DAILY PRACTICE
Take the first step, for example, filming touchpoints: experiences that have made an impression.
This turned out not to be easy for this target group, because some clients found it exciting to tell their story on camera.
That is why, the project group thought, it was better to have the real stories of experience interpreted by actors.
To this end, daily practice was first mapped out.
In addition to interviews with clients, relatives and care providers, Heerings also made observations of care moments.
A group of clients with an intellectual disability was given a camera to use photos to explain what they thought was important.
For example, an independently living boy with a mild mental disability took a photo of his wild garden.
He was too busy to keep it tidy, and the neighbors talked to him about it.
Heerings: "He probably wouldn't have told this without those photos."
SHORT MONOLOGUES
The results of the preliminary investigation were discussed in both organizations in focus groups of clients, relatives and care workers.
They identified themes related to self-reliance and self-direction.
Theater Babel was brought in to make the films, a Rotterdam theater group that works with a wide variety of target groups (see box).
The director devised a form with short monologues by clients, relatives and care providers.
A total of 42 films were made with the experiences of clients, relatives and care providers.
Both about care for people with a disability or psychiatric problems, and about care for elderly people living at home.
"No letter of the original texts has remained the same, and yet the essence is very nicely summarized," says Heerings.
"That makes them really rooted in the experiences."
LEARNING ORGANIZATION
The initial responses show that clients, experts by experience and care workers find the films very recognizable. Originally, the films were to be evaluated in both organizations, after which the various target groups would work on the improvement themes. This process has been postponed for the time being due to COVID-19.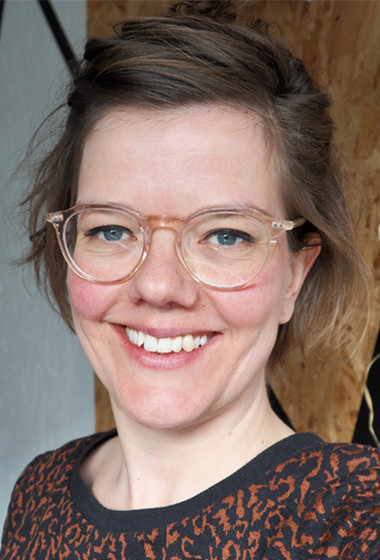 Nevertheless, the yield can already be seen at Pameijer, says Hammink. "It was especially nice for the 2 participating teams that they discussed their own direction and self-reliance with clients and each other. When do you take over the initiative from the client and how do you deal with professional distance and proximity? "
She hopes that a learning climate will arise in her organization in which it will be easy to confront each other about choices, without the other seeing this as a personal attack. "The films can play an important role as a reflection tool."
Hammink expects that clients, relatives and employees will feel more heard thanks to the project, and that they will express themselves more often about what is important to them.
This does not mean that the ball is in the hands of the employees if there is a problem.
"The care relationship is the responsibility of everyone together: clients, relatives and employees."
"The care relationship is the responsibility of everyone together: clients, relatives and employees."
COMPLEX REALITY
There will be a sequel to "Als je het ons vraagt." Heerings wants to investigate whether the method is also suitable for other organizations in long-term care, such as nursing home care. Separate films will be made for this as well. In addition, lessons are being prepared about the complexity of healthcare practice for the higher professional education programs in social work, nursing and occupational therapy and the university education in health sciences. Heerings is happy with it. "The films show the complex reality. It is often propagated that self-reliance and self-direction are only pleasant. By showing that it is sometimes also difficult, a conversation arises about what can be improved. "
THEATER BABEL: INCLUSIVE theater
Theater Babel Rotterdam was founded 6 years ago, when Paul Röttger, then director and manager of Rotterdams Centrum voor Theater, was asked to enter into a structural partnership with care organization Pameijer. His condition: it had to be a professional company, fully inclusive. The company now consists of 24 actors with and without disabilities. About two-thirds of the actors with a disability live with Pameijer or receive guidance there. "We are the only theater company in the world that works inclusive and is financed by the cultural sector," says Röttger.
The rewriting of the first texts by screenwriter Erik-Ward Geerlings was an enormous task, with a total of 42 monologues. "The basis is realistic; we have made the text playable. And made characters from the storytellers," says Röttger. The final monologues, those of caregivers and family members, are currently being handled. Because so many actors were needed, people were also recruited outside the company. "Sometimes an actor with a disability plays someone without a disability, or vice versa. It just depends on which player comes closest in personality to the story that needs to be told. "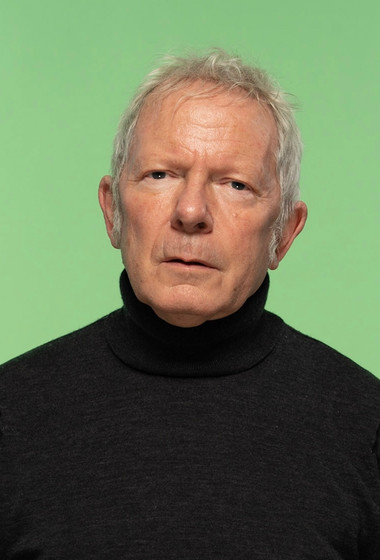 The final result, according to Röttger, has become a beautiful bouquet of feelings, situations and characters, thanks to the fruitful collaboration between Babel, project manager Heerings and Geerlings.
"Many viewers think that these actors really tell their own story. So we can bring about that transformation.
In addition, the films still have to prove themselves with regard to their ultimate goal: to be used in practice organizations and as study material. I am also curious about that. "
MORE INFORMATION
An important aspect of the quality of care is the care relationship. Methodologies have been developed in various projects to map and improve the care relationship in long-term care.
At the Knowledge Squares Zorg voor Beter and Gehandicaptenzorg by Vilans, various methodologies have been brought together to discuss the care relationship in long-term care.
Want to know more about self-management? An overview of various projects, articles and developed tools and aids for self-management support can be found on the Self-management page.