An article about our play 'Con Amore', the third production made in the new collaboration between rcth en Theater Maatwerk. This article was published in the newspaper 'Algemeen Dagblad'.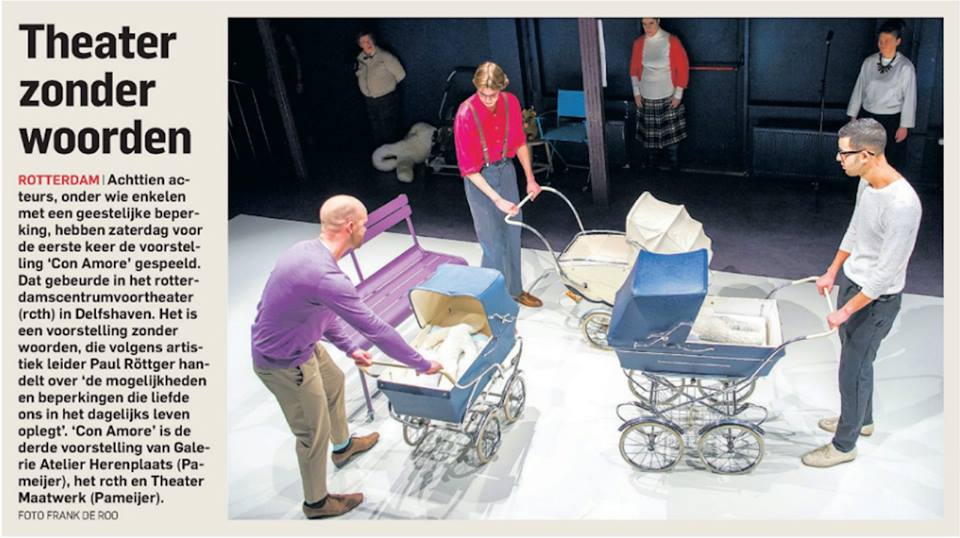 ---
translation :
Theatre without words
Rotterdam | Eighteen actors, amongst who are several with a mental disability, performed this Saturday for the first time the production 'Con Amore'. The play was performed in the Rotterdam Centre for Theatre (rcth) in Delfshaven. It's a play without words. According to artistic leader Paul Röttger it deals with the 'possibilities and limitations which love imposes in our daily lives'. 'Con Amore' is the third production by Galerie Atelier Herenplaats (Pameijer), het rcth en Theatre Maatwerk (Pameijer).