In his monthly newsletter 'The World of Willem', journalist Willem Bruring gives his readers advice on what to see in the Rotterdam art scene. This month, he praises 'From J. to Jessica'. If you would like to subscribe to his newsletter, you can send an email to wbruring@xs4all.nl.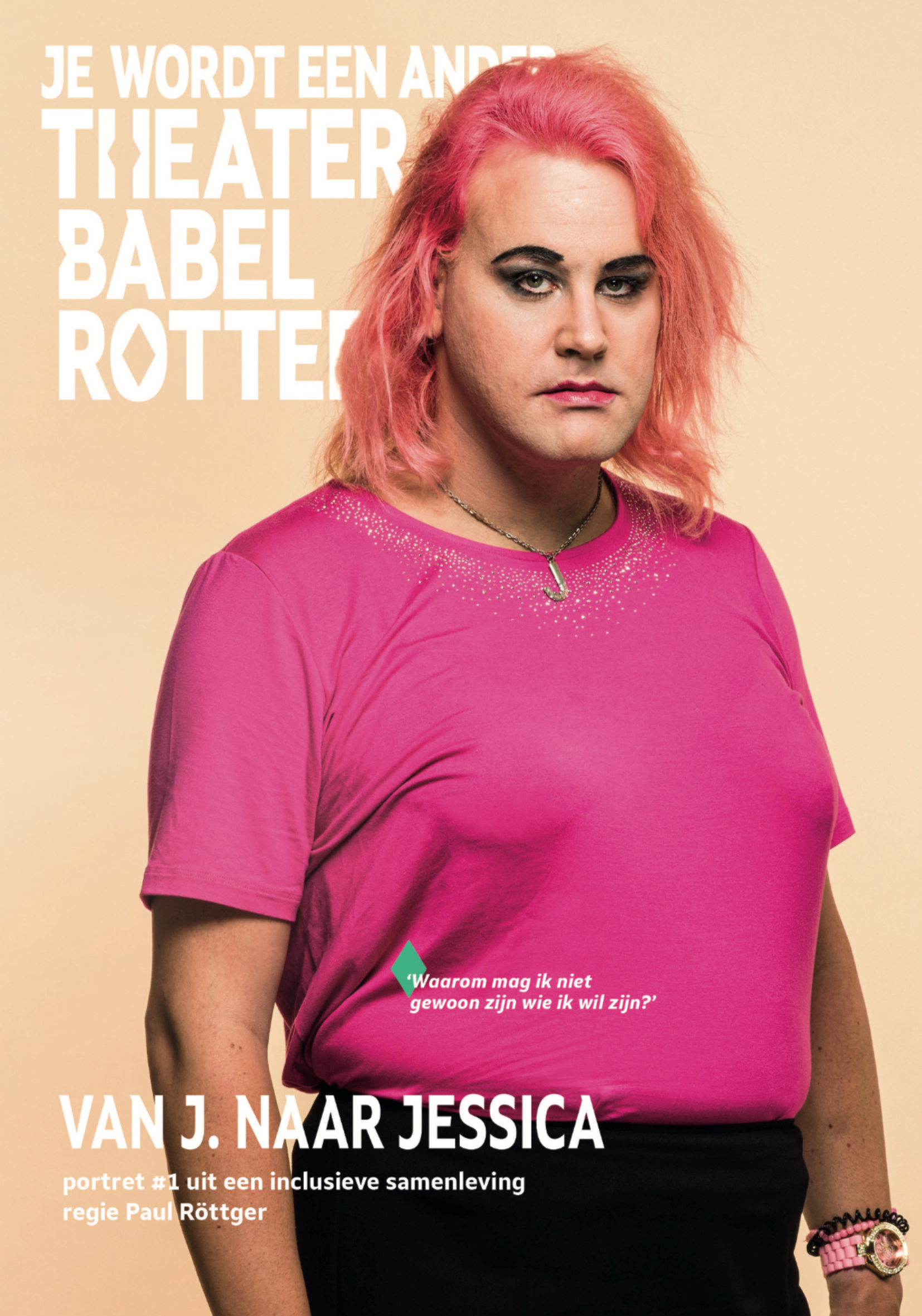 "Unvarnished and outspoken"
Review: willem bruring
About three years ago, the Chilean director Sebastián Lelio created the film 'Una mujer fantástica', which was pioneering in this aspect that the main character in this breathtaking transgender-drama was really played by a transgender actor. Director Paul Röttger and his Theater Babel make a Rotterdam version – 'From J. to Jessica' – which is even more impressive, if possible.
Jessica Vos, a new actress in Babel, says she is born in the wrong body. That J. is not how she feels and she's at the start of a transformation process to become Jessica. That is, in short, the core of this production that talks about inclusion in a society that's increasingly exclusive – a common theme for Babel in the last few years. Although Jessica takes up a central role, the show starts with the stories of the other actors – many with a physical, mental or social disability. This can be very touching, as we already know from earlier productions.
But then comes Jessica. Her story is unvarnished and outspoken. She wants a radical remake, for which she experiences understanding (her mother) as well as resistance (her father). But she is extraordinary firm. The conflict is very convincingly visualized. We feel the tension of this confrontation in everything, enhanced by the fact that Jessica is not acting without merit. Also the soundscape is surprisingly effective, alternated with madrigal choir singing by the collective.
'From J. to Jessica' is the first episode in a series of productions that zoom in on personal stories of the Babel-actors. I'm very curious to see the next ones.