Good news: Theatre Babel Rotterdam is going international!
In the upcoming years, our company will work intensively together with companies from Poland, France, Sweden, Ireland and Russia. We will visit them and they will visit us. Not just for fun, but to learn from each other in an in-depth introduction to each other's organizations. We learn about each other's way of working and how the government in the different countries support inclusive theatre. They promise to be very instructive work trips. Here below we will tell you more about our different international projects.
Babel and the EU
Creative Europe from the European Union supports an exchange program between companies from France, Ireland, the Netherlands, Poland and Sweden who work with actors with a disability. These companies will meet each other and share knowledge and experience.
A few weeks ago, a delegation from Babel travelled to Poland for a first exchange at Teatr21. Project leader Dominique Mol tells us what happened there:
"All five companies that participate in this European project were present. We followed a communal program in which the Polish company showed how they work. Our actors participated in a rehearsal to really experience how they work. Next to that, the Polish company invited a number of guest speakers.
The goal of this exchange is to meet each other, to broaden our field of view and to carry out the inclusive work. After this exchange in Poland, all companies will participate in the festival 'Crossing the line' in Ireland in spring 2020, in fall 2020 all companies will travel to Rotterdam to get to know our company and our way of working."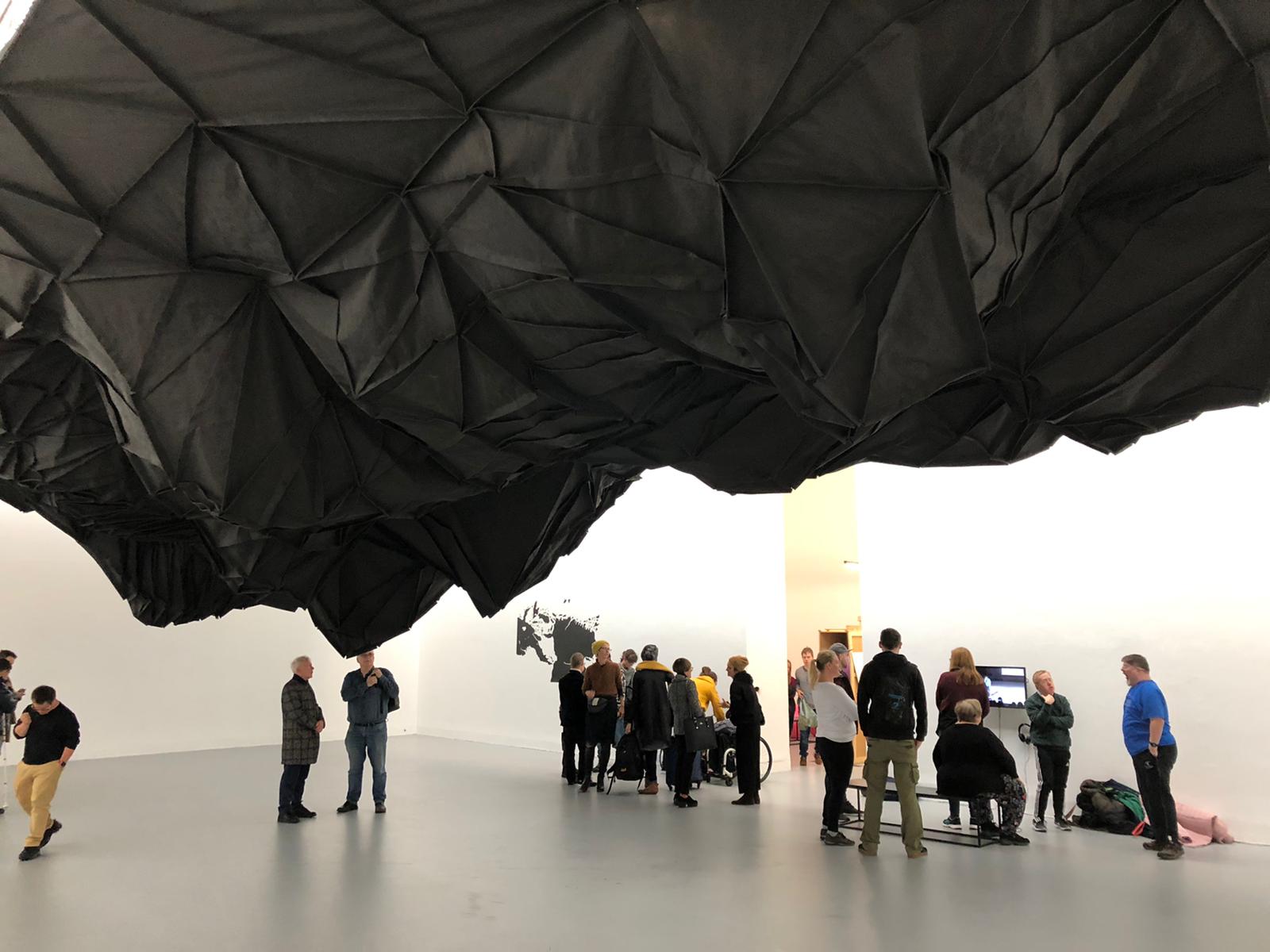 Director Paul Röttger adds: "From this EU collaboration, we conclude once again how unique our way of working, with a mix of actors with and without disabilities, is. The other companies in this EU-project all work exclusively with people with a disability. I think that's a shame. But still it's interesting to learn how these companies work, organize themselves, are being financed. And how the government in these countries works."
The Dutch government still has a long way to go, Paul tells us: "In Sweden and France, actors with a disability are part of the collective agreement of theatre. I think that's a good thing, it means there's a clear professional relationship between the employer and the employee. In the Netherlands, actors with a disability have Wajong-benefits or PB, Personal Budget. In the Netherlands, there's no policy for inclusive art yet. The only support there is, has to do with accessibility. Making your building accessible for wheelchairs, a toilet for the disabled, a ring line for the hearing impaired. But what Theater Babel wants, is to take people with a disability seriously as artists. To give them a stage.
In the visual arts, artists with a disability have been taken seriously since a much longer time, in the Outsider Art movement. Theatre in the Netherlands is way behind in that area. It's nice to see that the European Union supports the inclusive work and wants to make it visible. This project is an opportunity to show the Dutch government what we are doing and how important this work is. I hope every actor from Babel will be part of the collective agreement theatre in 10 years time."
St. Petersburg
Since the seventies, Rotterdam and St. Petersburg are sister cities. Starting from this connection, the city of Rotterdam asked Babel if our company wants to get involved in a collaboration with cultural institutions in our Russian sister city. Of course we said yes. Codarts and Conny Janssen danst participate in the collaboration as well, each with their own program.
In December 2019, Babel will travel to St. Petersburg with a delegation and will work together wit local actors with and without disabilities on scenes from our previous production, 'Piazza della vita' (which will be performed in Rotterdam again in 2020!) Afterwards, three Russian theatre makers will come to Rotterdam to participate in trainings with the actors in Babel."