Crossing the Line 2022
What is Crossing the Line?
Crossing the Line is the name of a collaboration of six theater companies in Europe, all frontrunners in working with actors with disabilities.
Crossing the Line brings these companies together in a 3-year collaborative project, celebrating international inclusive art and artists with disabilities. Players from the various countries get to know each other and learn from each other. In this way we want to strengthen the oil slick of inclusive art and mutual international cooperation.
This project was made possible by a grant from the Creative Europe Program of the European Union.
Working week in Rotterdam
On Wednesday 8, Thursday 9 and Friday 10 June, 18 colleagues from Sweden, Ireland and France will visit our theater in Rotterdam. The purpose of these 3 working days is to get acquainted with Babel's working method. Actors with disabilities and their supervisors from the companies from 3 of the partner countries go on the floor together with our players and apprenticeship coaches.
Babel's way of working is unique; work is always inclusive here. This means that actors with and without disabilities always work together, and Pameijer's apprenticeship coaches are also on the floor as players. This inclusive way of working is unique and new to the other companies. This week at Babel they can experience first-hand what it is like to work in this way.
In 5 groups they each work for three days with their own theater maker from Babel on a presentation. There is also a lot of time to eat together and take time to get to know each other better.
The main goals of these days are;
Getting acquainted with players from each other's company and getting acquainted with the working method of Babel for the companies from Ireland, Sweden and France.
Unfortunately, this is a closed activity and cannot be visited. But you can follow the week well via our website and instagram and we will provide a number of updates through photos and videos during this special working week.
Participants of Crossing the Line 2022:

Moomsteatern
Moomsteatern is a professional theatre company based on actors with learning disabilities, on stage often integrated with non-disabled actors. The theatre was established in 1987 with the expressed goal to work with artistic objectives, banning all therapeutic and social aims. The sole aim of Moomsteatern is always to produce performing arts of high artistic quality. Seven actors with learning disabilities are employed on a full-time basis with salaries and conditions of employment based on the collective agreements relevant to the performing arts. They are trained at the national Theatre Academy and members of the Swedish Actors Guild. Moomsteatern is based in Malmö, Sweden and has been internationally celebrated for its courage and artistic integrity.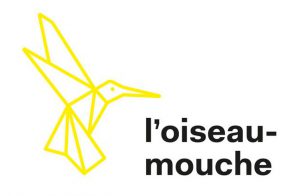 L'Oiseau-Mouche
Compagnie de l'Oiseau-Mouche is a permanent professional theatrical troupe made up of 23 actors, all of them individuals with a learning disability. Unequalled and unusual, the project remains unique in France. Each creation is the result of an artistic encounter between an invited artist and the actors he or she chooses to involve in this collaborative adventure. As of today, 45 theater performances have been created and performed over 1,600 times in France and abroad. Since June 2001, Compagnie de l'Oiseau-Mouche is based at Théâtre de l'Oiseau-Mouche in Roubaix, Northern France, a venue designed by and for Compagnie de l'Oiseau-Mouche. Each and every season, the theatre opens its doors to other artistic teams on the basis of an active partnership with the troupe. Compagnie de l'Oiseau-Mouche is accredited and supported by the Ministry of Culture and sustains strong partnerships with local governments.

Blue Teapot
Blue Teapot is a multi-award winning Theatre Company, Performing Arts School and Outreach programme for people with intellectual disabilities at the forefront of arts & disability in Ireland. We are committed to high quality theatre, training and the celebration of creativity.
Our mission is to effect positive change in public consciousness concerning people with intellectual disabilities through the medium of theatre, allowing our members inherent talent and creativity to speak for itself.
Jonathan Meth, Project Dramaturg
Jonathan Meth is a freelance Project Dramaturg for Crossing The Line. He  has a base at Goldsmiths, University of London where there is a theatre and disability focus in the Theatre and Performance Department as well as a cross departmental Disability Research Centre. This project is feeding into staff teaching and student learning.
Theater Babel Rotterdam (host)
Theater Babel Rotterdam is the only professional theater company in the Netherlands that embraces 'the other'. Babel works inclusive, with people you'll recognize and people you've never seen or met before. Babel works towards a world where we understand one another. Where speech confusions are pronounced. Where misunderstanding is translated through imagination.
About the partnership:
The Crossing the Line partnership consists of Moomsteatern in Sweden, Compagnie de l'Oiseau Mouche in France,  Mind The Gap in The United Kingdom, Blue Teapot Theatre Company in Ireland, Theater Babel Rotterdam in The Netherlands and Teatr 21 in Poland.
Artistically led and committed to meeting the new challenges of producing and touring theatre made by learning disabled and non-disabled theatre makers, their aim is to:
bring their artists together to learn from and with each other;

engage with creative and audience development processes;

develop connections with a wider network of European theatre companies with a focus on learning disabled artists; and create a showcase festival.
The partnership was founded in 2014 when Moomsteatern, Compagnie de l'Oiseau Mouche and Mind The Gap joined together to carry out the first Crossing The Line project over a time period of 2,5 years, co-funded by the Creative Europe programme of the European Union. The project culminated in the first Crossing the Line Festival, in Roubaix 2017. The same three companies have since worked together in the project Ogmius, co-funded by the Erasmus+ programme.
Moomsteatern, Compagnie de l'Oiseau Mouche, Blue Teapot Theatre Company, Theater Babel Rotterdam and Teatr 21 are joined together in the partnership project Trasna Na Líne, co-funded by the Creative Europe programme. Crossing the Line Festival is an important part of the project and was originally to be hosted by Blue Teapot Theatre Company in Galway, Ireland, as part of the European Capital of Culture 2020.