This performance is free.
You don't have to reserve a ticket.
We will perform continuously between 10:00 and 12:00 a.m.
For dates and locations see below.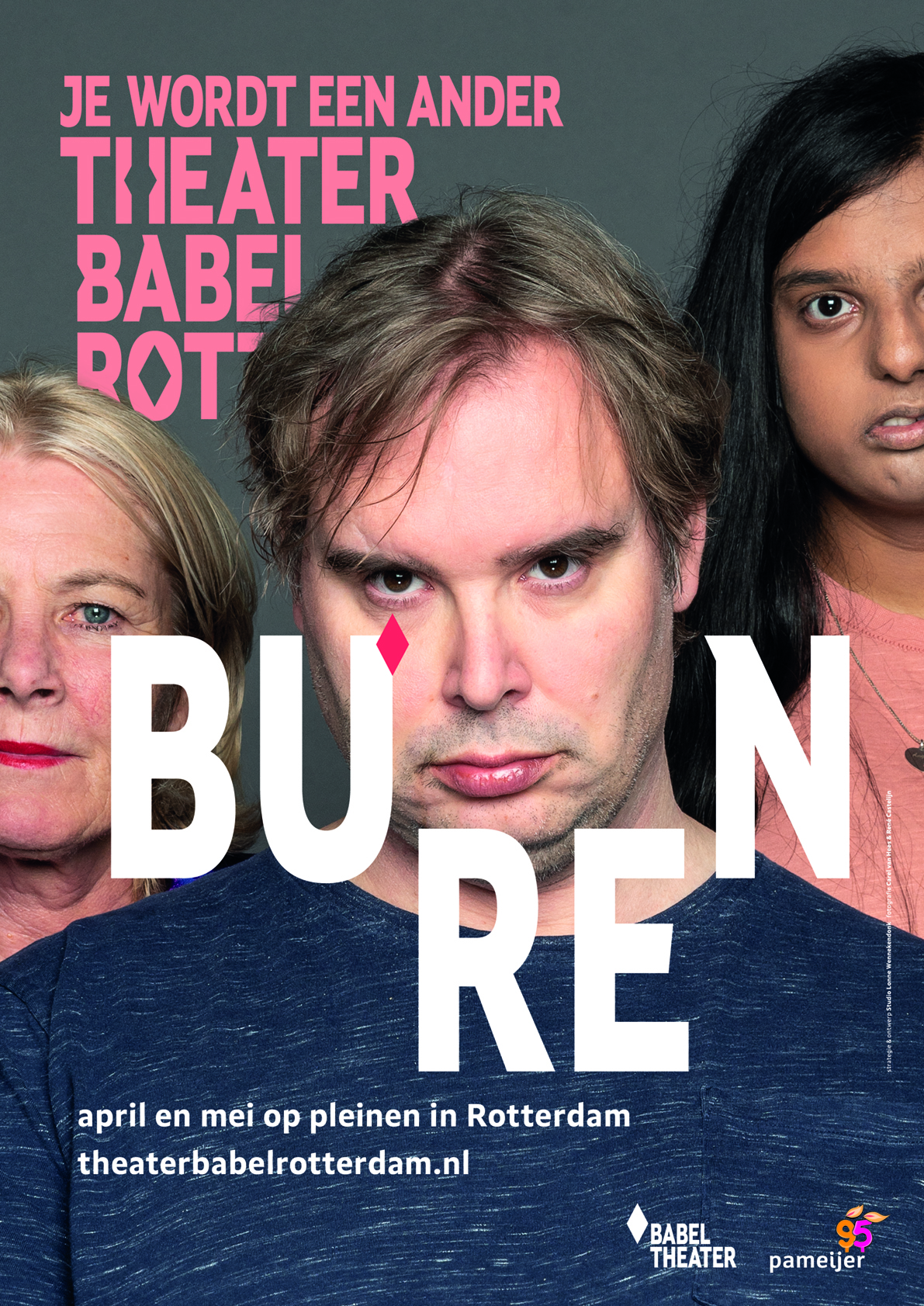 How do you live?
What is your dream house, dream place, dream city? 
Who is living next to you, and how do you deal with your neighbors? 
How do you want them to deal with you? 
In 2021 it will be 95 years since the Rotterdam psychiatrist Dr. Pameijer established the foundation that laid the basis for the current care organization Pameijer. To celebrate the anniversary Pameijer asked Theater Babel Rotterdam to create a performance. The aim is to facilitate the conversation between Pameijer clients and the inhabitants of Rotterdam about 'living and living together'.
Theater Babel Rotterdam performs BUREN on 6 squares in the city. The actors of Babel show how they live, how they want to live and how the contact with their neighbors is. A candid encounter and an invitation for the audience of passers-by to share their living dreams as well.
BUREN
from april 19th to May 27th
between 10:00 and 12:00 am*
LOCATIONS:
Tue 19 apr: Eendrachtsplein
Thu 21 apr: Stationsplein
Fri 22 apr: Grotekerkplein
Fri 29 apr: Binnenrotte
Fri 13 may: Park 1943
Fri 27 may: Prins Alexanderplein
* BUREN plays between 10:00 and 12:00 am. We play continuously, which means that we perform our show several times during the morning. Therefore, you don't have to show up at 10:00 a.m. sharp, as long as you stop by sometime between 10:00 and 12:00 a.m.