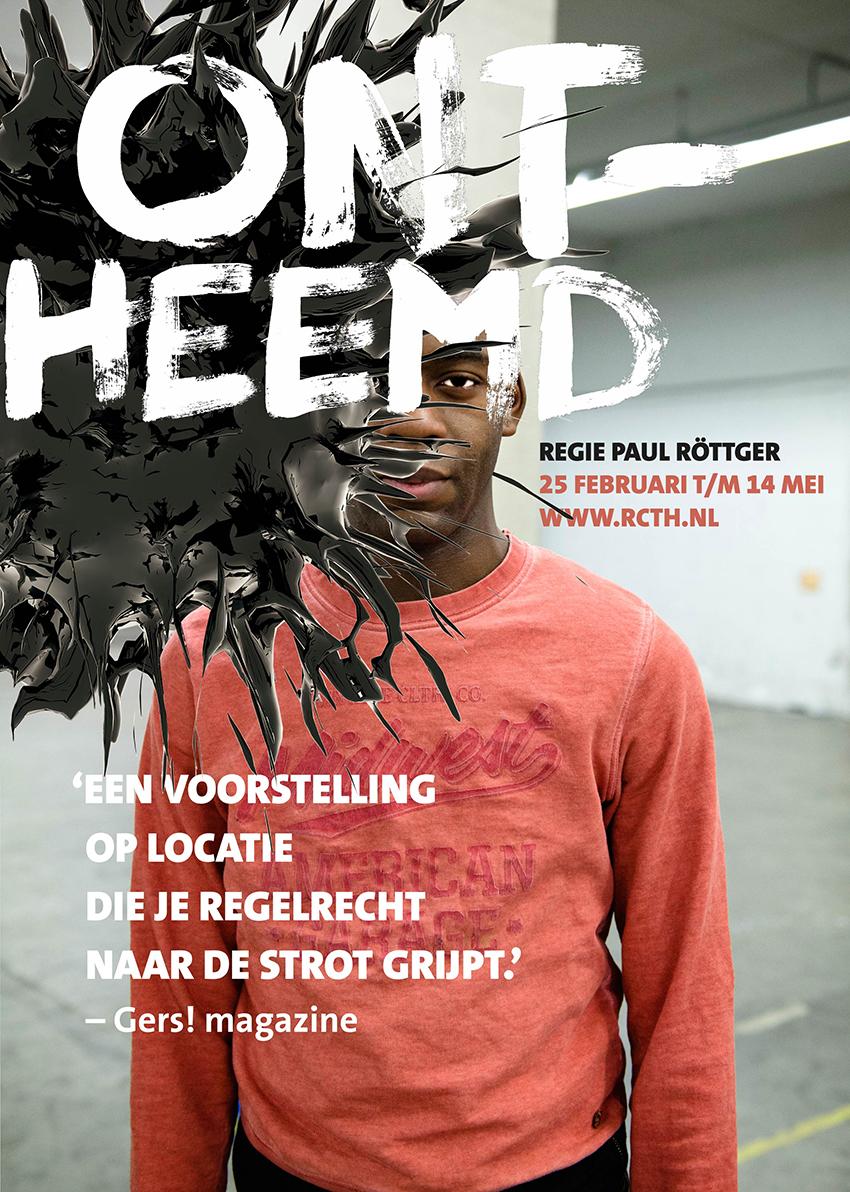 A musical and picturesque performance directed by Paul Röttger.
How do you survive when you have nothing left.
Uprooted and alienated.
Drowning in the mass.
In an unknown environment.
Looking for a space.
Music, singing, scent, dreams.
They little lights in the darkness.
Art gives comfort.
More then sixty actors with and without dissability
perform in a visual and musical theater performance in
a huge factory in Rotterdam.
Dis-place is the fourth production made in collaboration by the rotterdam centre for theater and Theater Maatwerk.
On the first of january 2017 together they formed a new cultural company in Rotterdam.
2017
saturady & Sunday 2017 – tickets now available
Saturday 25 (sold-out) / Sunday 26 (sold-out) February
Satuday 4 (sold-out) / Sunday 5 (sold-out) March
Saturday 1 / Sunday 2 & Saturday 8 / Sunday 9 April
Satursay 6 (sold-out) / Sunday 7 (sold-out) & Saturday 13 (sold-out) / Sunday 14 (sold-out) May
All performances are currently sold out. You can send us an email to dominique@rcth.nl with your name, number of tickets en the date you'd like to visit to put yourself on a waiting list. We will contact you if places become available.
In 2016 Dis-placed was performed 22 times, exclusive for refugees and students

time
17:00 uur
location 
The factory on the Schuttevaerweg 150, Rotterdam

reservations

Click above on the date of your choice
or send an e-mail to reserveren@rcth.nl
or give us a call at 00 31 (0) 10-477 38 91
photos
Carel van Hees
Marieke Odekerken
Exposition:
During Dis-placed two artist are showing their work in an exposition
Mies van der Perk (1938) works at Galerie Atelier Herenplaats. She in her work she expresses her emotions, feelings of outcast and being trampled her vivid dream life.
Herman Meijer (1947), former politician, writer and painter exhibits 4 times 4 paintings on the themes of 'movement', 'peace', 'disquiet / incipient movement' and 'gap'.