Theater Babel Rotterdam
---
Theater Babel Rotterdam is a cultural institution that interprets the accessibility of the arts not only as wheelchair accessibility or hearing support. We promote the artistic accessibility of the stage. Thanks to a unique covenant with Pameijer Foundation, we unite art and care. Babel makes professional theatre productions and works on inclusivity in the audience, on the work floor, in the choice of subject and artistic expression.    
"There's an urgent need for effective instruments to support inclusivity." (former minister Jet Bussemaker). Theater Babel Rotterdam has been working on such an instrument for five years now. And we do that in style with Rotterdam: not with words, but with deeds.
In November 2019, our production "Van J. naar Jessica" premiered. The production is the first in a series of portraits from the inclusive society. For each portrait, a performer or staff member of Babel is the source of inspiration.
---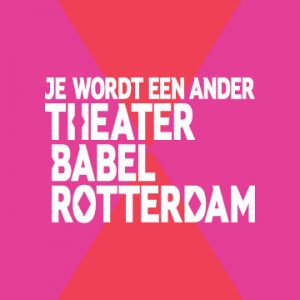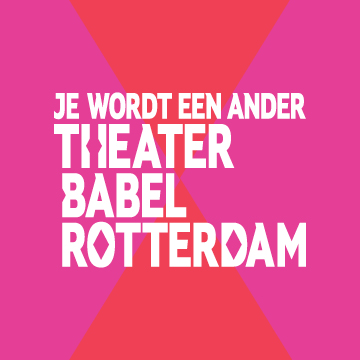 "The performers of Babel are young and old people – people with Down's syndrome – people with a migration background – people from the lhbtq+ community – healthy people – people with chronic conditions as hiv – people with eating disorders – people with different religious backgrounds – people with a mental disability – rich people – people with a psychiatric condition – people with debts – people with addictions – people who are different and sometimes you are them yourself."
---
The inclusive work and the research for a transferrable methodology is supported by Gemeente Rotterdam, stichting Neyenburg, Pameijer, stichting Volkskracht, NSGK and HandicapNL.