The online magazine Urban Secret tipped the livestreams of Theater Babel Rotterdam and dedicated an article to our work. The original article can be found here.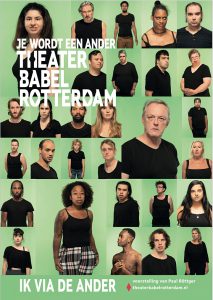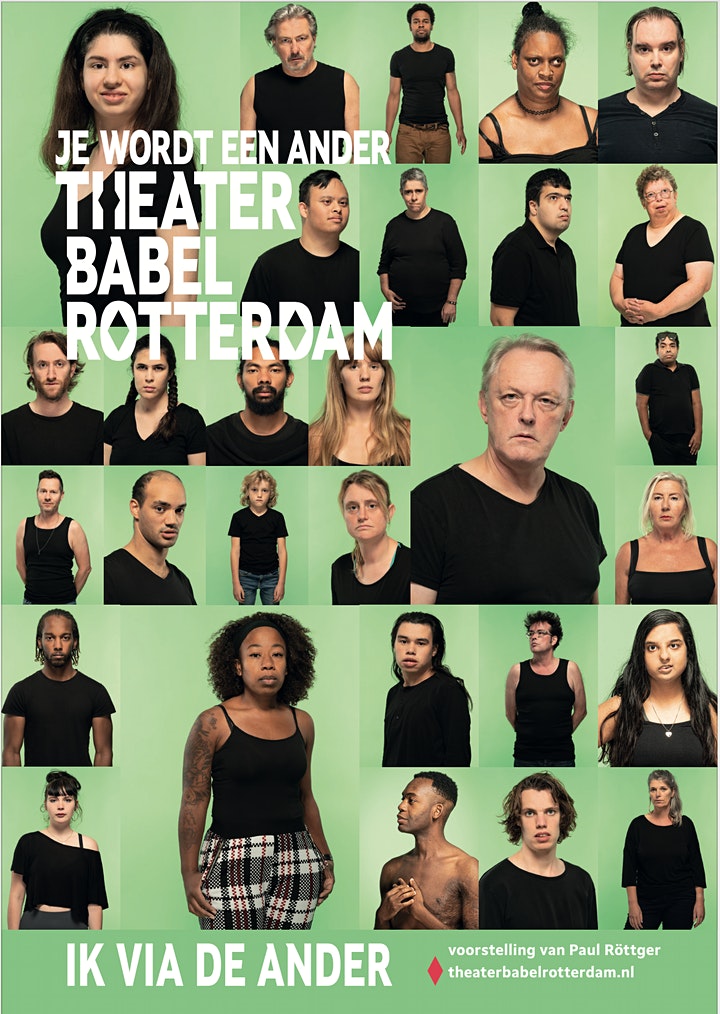 Theater Babel Rotterdam, like every other theater, has been hit in the heart by the corona crisis
Not being able to receive an audience is the most painful thing that can happen to a company. But the inclusive Babel, in which professional actors with and without disabilities share the stage, is not sitting idly by. Director and director Paul Röttger developed a coronaproof concept for the performance 'Ik via de ander'. And when the audience was no longer allowed to come at all, the performances were played via livestreams. Thus, out of necessity, a new form of theater emerged. It will be used in full in February: 'Ik via de ander' will continue to play due to its undiminished success and the Babel co-production Moving Portraits will premiere via a livestream. Even the education for schools continues online.
In February 2020, Theater Babel Rotterdam began rehearsing a new show, for which Paul Röttger wanted to transform the theater auditorium into a complex of small rooms, in which the audience would sit together with the players, close to each other's skin. The one-and-a-half meter society threw a spanner in the works, but that motivated Röttger to come up with a new and coronaproof concept: he interviewed a family member of all 27 actors in the company about that actor. About birth, life and their mutual relationship. Together with writer Erik Ward Geerlings, Röttger developed those interviews into monologues, which the actors themselves bring up in the performance.
"Because of the obligatory social distancing, we have literally and figuratively become further apart from each other," says Paul Röttger. "But thanks to our performance you can come closer to the other. The actor shares his story with the audience, seen through the perspective of the other. In this way you are close to each other. Especially in these times that is very important."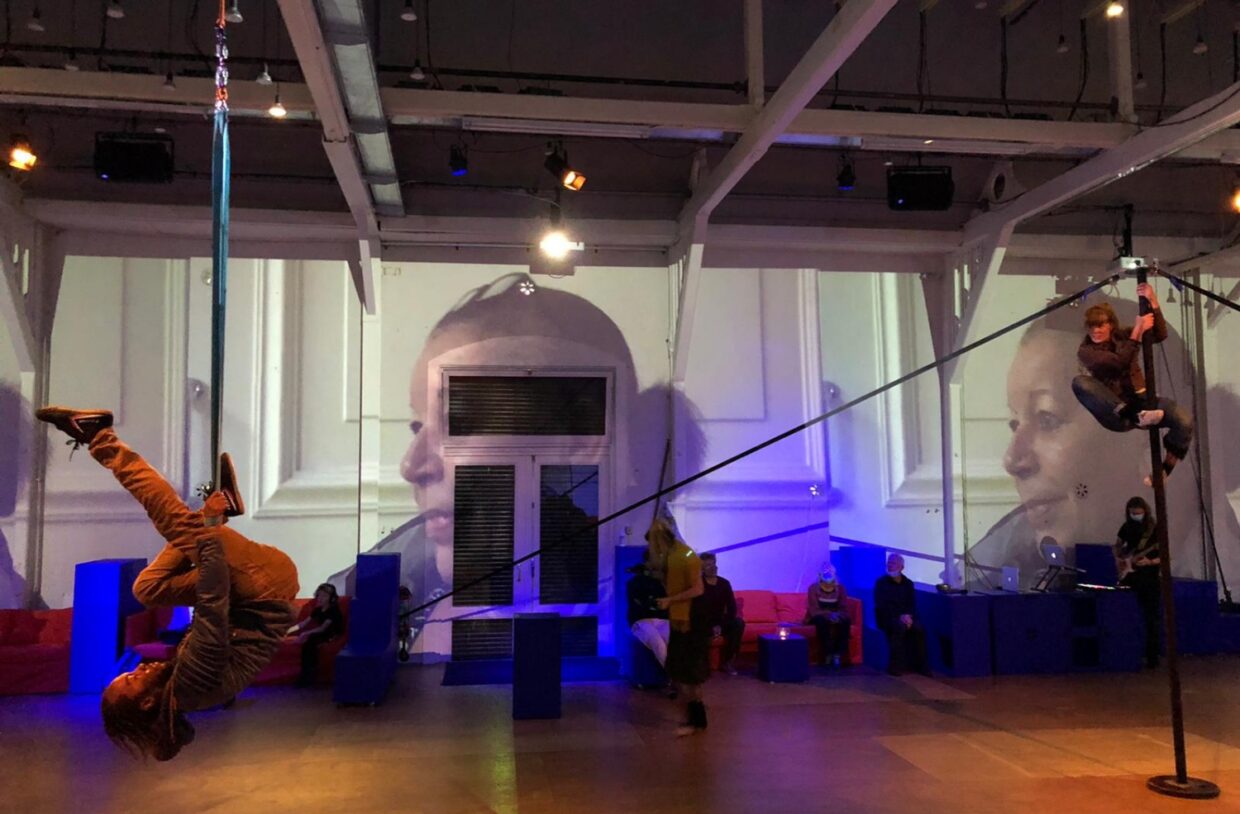 'Ik via de ander' has been very popular online. Despite the fact that the performance has been playing since November, more than 600 people watched the livestreams in January. In addition, there is a podcast, which can be listened to via www.ikviadeander.nl in which all the stories of all the players are recorded. This has already been clicked on 1,320 times. Due to this unexpected success 'Ik via de ander' will continue in February, on Saturdays 13, 20 and 27 February, each time at 17:00 hours via livestream.
Theater Babel Rotterdam
Ik via de ander – a performance by Paul Röttger
on Saturday 13, 20 and 27 February at 5 pm
Moving Portraits – inclusive dance duets by Carina Klingsell
on Saturday 13, 20 and 27 February at 2 p.m.