Inspired by the show Piazza della vita, journalist Willem Pekelder interviews some of the actors of our company. He does this with 7 questions about the show, about working inclusive and about the importance of theatre in their lives. This week in the spotlight: actor Ali Ozdemir.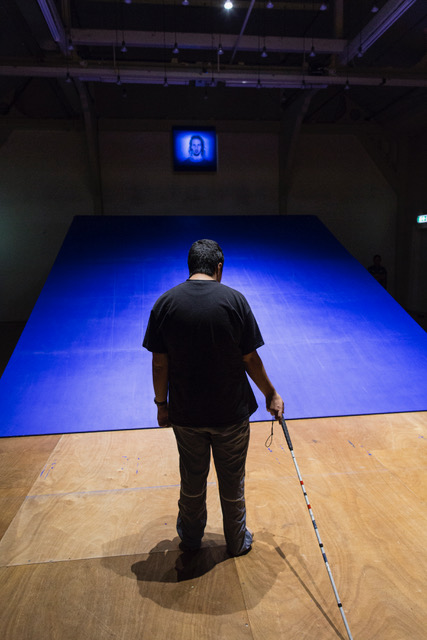 interview: Willem pekelder
picture: carel van hees
Since when are you part of Theater Babel Rotterdam?
"If you count in my internship, two years, six months and eighteen days."
What was the first production you performed it and what memory do you have from it?
"'Ont-heemd (Dis-closed)' about refugees. I mostly remember the aggressive barking like dogs and dribbling in the group."
What is 'Piazza della vita' about, according to you?
"A square in which many things happen."
What does 'Piazza della vita' mean to you personally?
"I haven't given that much thought yet."
Which role do you play?
"Someone who is visually disabled and who explores the world around him. In fact, I'm playing myself."
How do you like working together with actors with and without disability?
"I like it. Working together only has advantages. You perform with many different people, and you can learn from every single one of them."
What does acting mean to you?
"It's an escape from everyday life. You don't have to be the person you always are, you can act a little more crazy."