Theater Babel Rotterdam celebrates the 30 year anniversary of Paul Röttger as managing director. To highlight this jubilee, Studio Lonne Wennekendonk – responsible for the graphic design of our posters, flyers, website, newsletter – created some intriguing short films about Piazza della vita. The coming weeks, we will share these films on our website and social media. A nice occasion to have a talk with Lonne Wennekendonk. 
How did the co-operation between Studio Lonne Wennekendonk and Theater Babel Rotterdam come about?
Paul Röttger and I worked together for the first time for the production To be or not, part 1 in 2015. We were introduced by Joke Ellenkamp, at that time the general manager of Pameijer. I work for Pameijer on a regular basis, and also worked for Theater Maatwerk. That way, one thing led to another.
What makes the bond between you and Paul click?
Paul really stands up for what he believes. I think that's admirable. It touches me to see how much the actors of Theater Maatwerk have grown by working at Babel, as actors and humans. Especially because I know the fights Paul has to struggle through to achieve this.
I very much believe in his ideas about inclusion, in the arts, in culture and in society. I think inclusion and diversity have to be present on all levels, amongst the actors, the audience and at board level.
Does Paul's inclusive vision connect with the vision of Studio Lonne Wennekendonk?
Yes, it does! For me, showing the vulnerable side of humanity is a passion. I develop expressions that help people to understand each other better. I want to give a voice to vulnerable people specifically, that is why I work for health institutions. Because vulnerable people in this day and age are very vulnerable. You can easily fall behind. Everything has to go fast. Now is the time to connect, to get to know the other, to learn from each other and to explore what you feel when doing that. To take the time for this. That can be scary at times, but it is very important.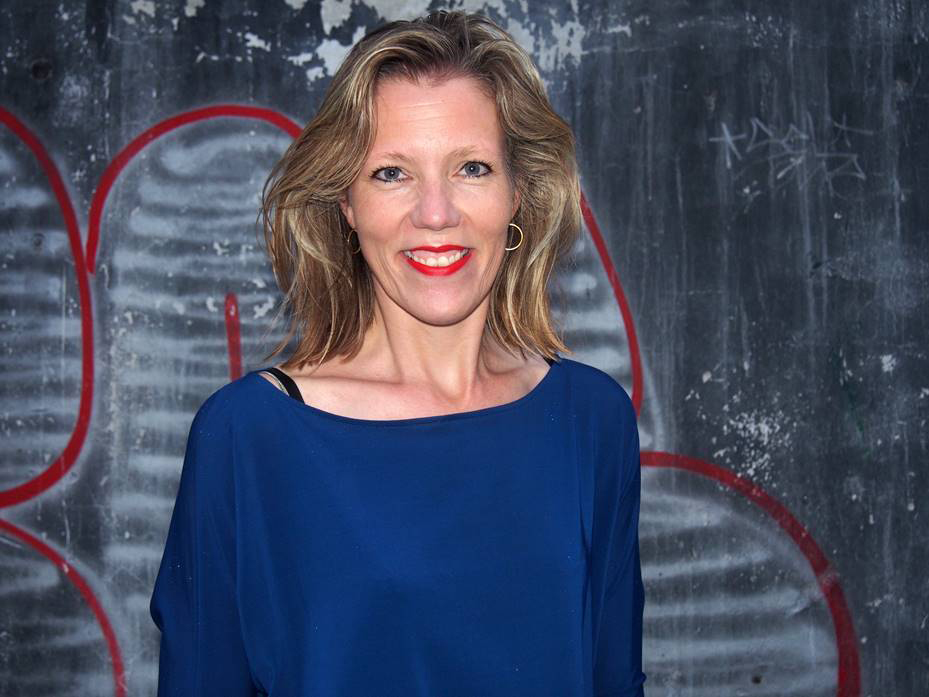 How can we make this connection happen?
I think we should be more honest and open about the difficult things. We should find each other in this. For example, when there are interns at Studio Lonne Wennekendonk, they often think I developed the studio according to plan, just how I wanted it. But that's not how it goes: it's a long road of discovering and learning, falling down and getting up again. I make sure to tell them that. We often keep our problems as far as possible outside the door. But everyone has problems, not just vulnerable people. We shouldn't be afraid to show that vulnerability, because it makes us stand closer together. It makes us more equal. And that's an important part of inclusion.
How did you get the idea for these short films about Piazza della vita?
It was a pleasant coincidence. Photographer Carel van Hees suggested to not only make pictures of the actors, but to also film their portraits. I thought that was a great idea. You can see the actors from up close, they can't hide anything. And they connect to the viewer, very direct. That's what it's about for me.
In the short films, you see different faces, because 'I become another'. That's important, to get out of your own bubble. It always feels a bit uncomfortable, but it's such a life lesson. And fun and beautiful. The other helps you to get out of your bubble and shows you life from a different perspective.
Inspired by Paul's jubilee, what do you wish for him in the next years?
That his work gets seen more. That the audience doesn't only see his shows, but really understands what they're about. I hope he gets acknowledged in his work, that it gets a bit easier for him. That he gets succession. People who see him as an inspirator, in the Neterlands and abroad.