INTERVIEW: BRECHT HERMANS
PICTURE: GIULIO D'ANNA
Dance is often associated with perfect functioning bodies. Holland Dance Festival wants to break this assumption and organizes the third edition of DanceAble: a two day event in The Hague, in which inclusive dance becomes visible and tangible. Theater Babel participates.
In collaboration with Holland Dance Festival and Dansateliers, choreographer Giulio D'Anna worked with Babel-performers Jordy Ruhl and Bram Legerstee on a dance duet 'Doorgeven' ('Passing on'). It will be performed on Friday, November 29th at the Spui Theatre in The Hague.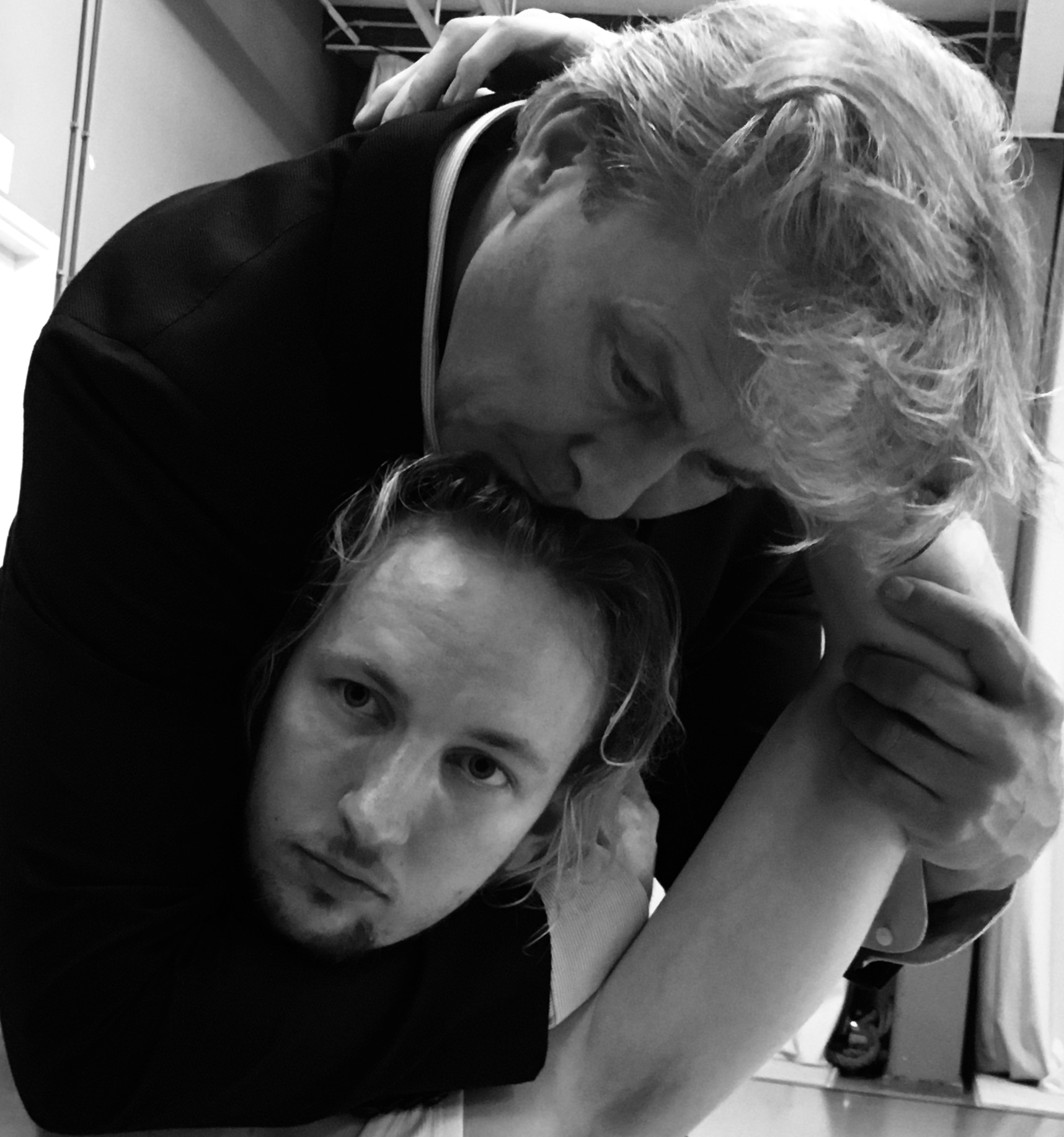 Giulio D'Anna is an Italian dancer and choreographer. He studied in, amongst others, Firenze and came to the Netherlands to be trained at the School for New Dance Devlopment. Next to his dance studies, he studied medicine, Naturopathy, massage techniques and Theata Healing. He combines these two fields of knowledge in his dance practice.
Giulio: "My research focuses on how I can use therapeutic methods to make dance. For me this is not about dance therapy, but really about art."
Is this how you came to inclusive dance?
"I often work with dancers with very different bodies. I am not interested in the best technical dancers, but in the relationships between different bodies. I never really regarded that as inclusive dance, it's just my artistic choice not to work with perfect bodies.
For this project, I was invited to work with Theater Babel Rotterdam. Here it's explicit that it's about inclusive dance. That made me think about what inclusive work is and what it means to me."
"It's not about scarcity, it's about abundance in possibilities."
How was the encounter with Babel?
"The first time I met actor Jordy, it was immediately very pleasant. He has a clear interest to explore dance. Next to him, I wanted a second actor, someone without a technical background in dance. That's how Bram joined. Because he is older than Jordy, we ended up with the theme 'passing on'. Knowledge, experience, warmth, love. And the performers literally pass on a costume in the duet.
Working with Jordy and Bram is very interesting. All three of us have our own disabilities. For instance, my knowledge of English is not so strong, while Jordy speaks the language fluently. I look at Bram and Jordy as two performers without a professional background in dance. What disabilities they have or don't have, doesn't matter. It's about making art together. It's not about scarcity, it's about abundance in possibilities. This realization was very liberating for me."
Will there be a sequel to this project?
"I am open for a continuation of the research. As we are now making a duet of only ten minutes, there's a lot of material we can't use. It would be nice to work this out in a longer show. But next to the artistic will, there is always the practical question if we can get it organized. That will need some looking into."
More about Giulio: www.giuliodanna.com