Today, November 7, we would play Ik via de ander, two sold out performances for fifteen people. We were looking forward to that, but it is canceled. Nevertheless, we are relieved, because we can continue to work. And we are doing just that, working. With the creativity that fits our inclusive company, we changed our plans and we are happy to share them with you.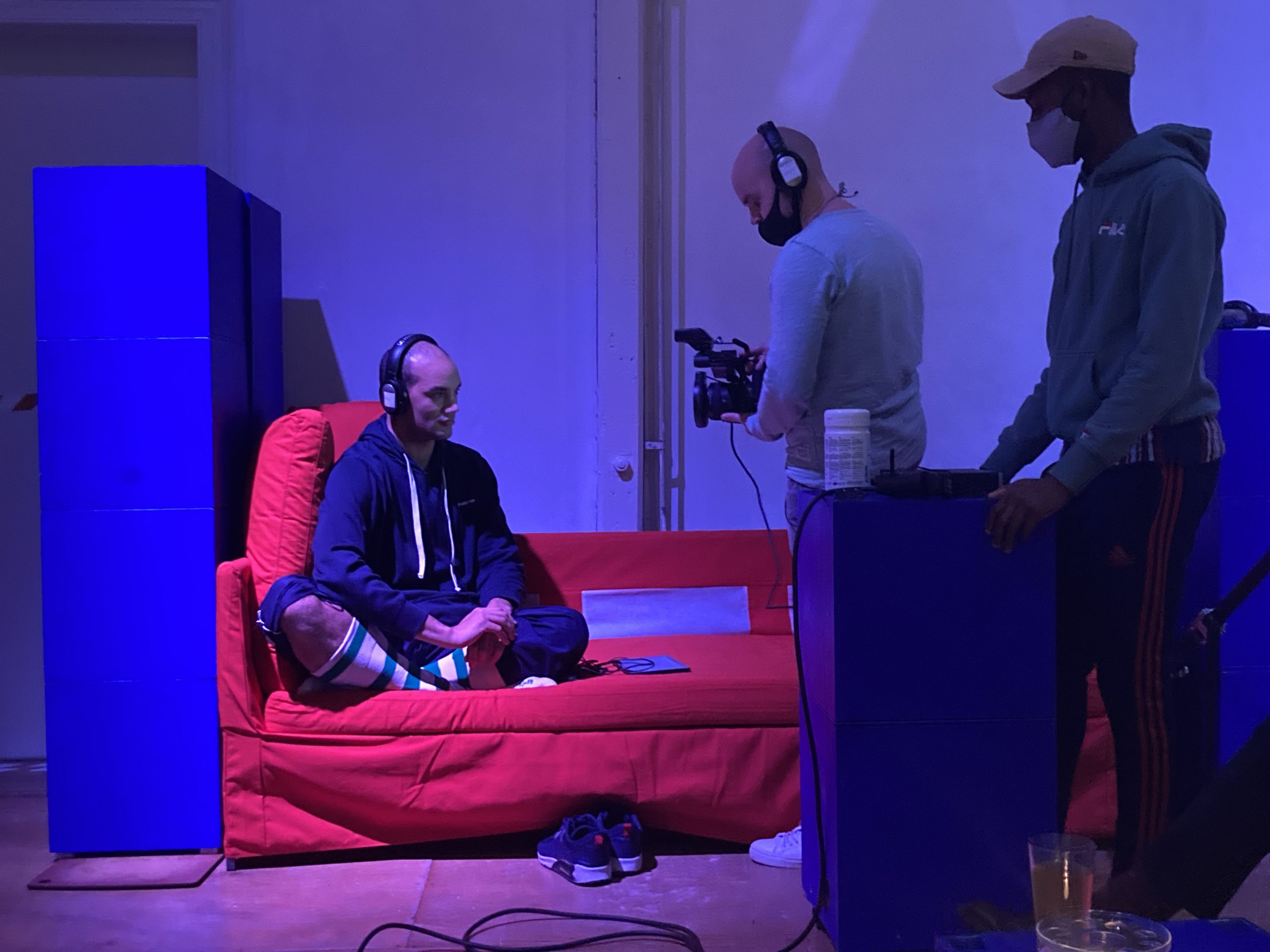 I THROUGH THE LENS
The Corona crisis shows how manoeuvrable Theater Babel Rotterdam is. In February 2020, we started rehearsing for Levinas, a performance in which the audience would literally sit very close to the players. That was no longer possible in the 1.5 meter society. It stimulated director Paul Röttger to come up with a new concept that would allow the audience to get close to the other despite the distance. Thus, out of necessity, Ik via de ander (I through the other) was born. Through the words of another, a family member, you get even closer to the player. And through the player to yourself.
We were able to play the performance in front of a live audience four times. Now that this is no longer possible, Paul came up with a new idea: we bring the intimacy of Ik via de ander to the screen. Cameraman Corné Bouwmeester was flown in and now films all monologues. In this way Ik via de ander continues to live and a new work of art is created. And how well do those monologues work on camera! We will soon be sharing the images, just like the podcast in which you can listen to all the monologues.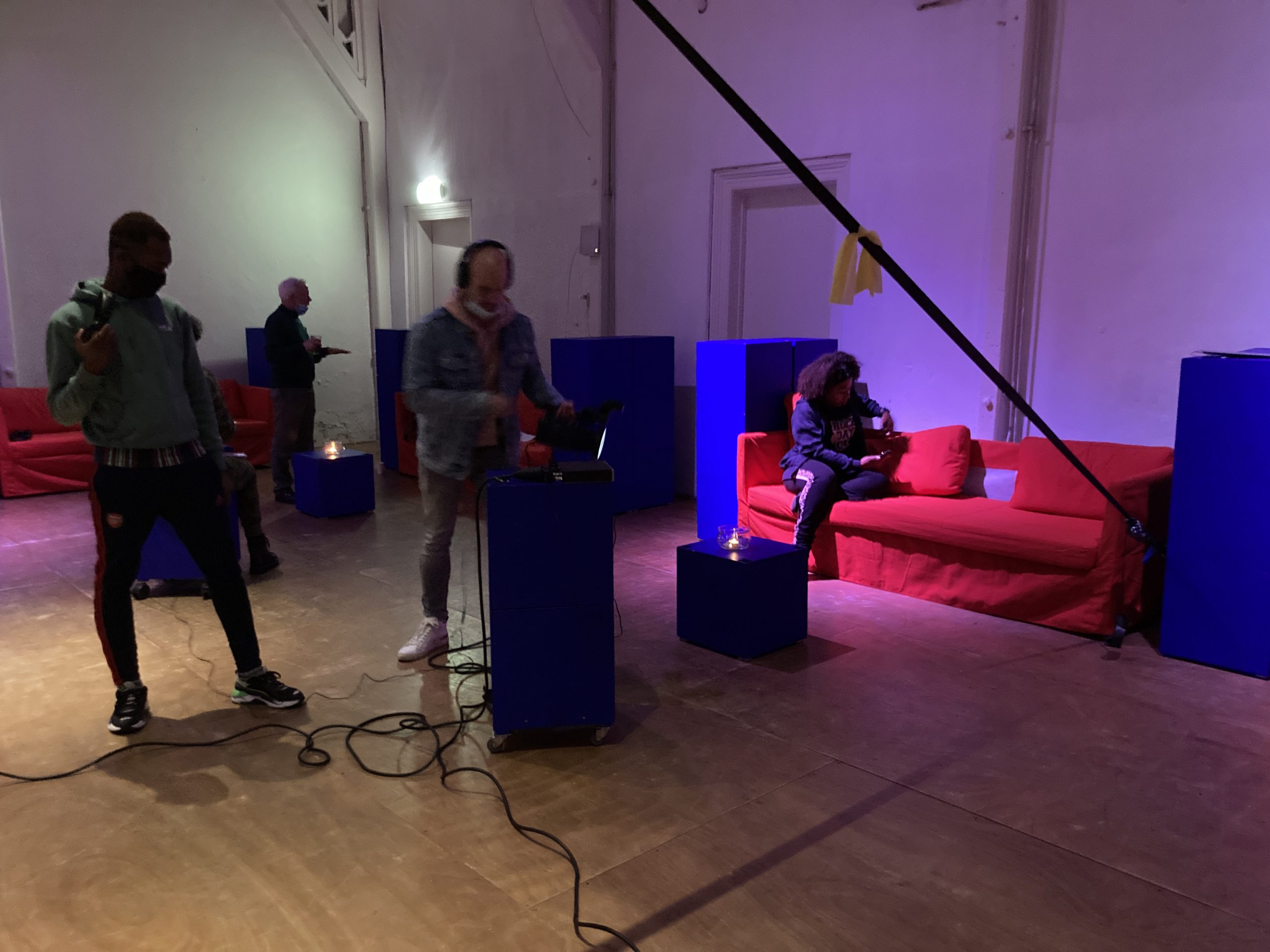 WHEN THE SCHOOLS CAN'T COME TO BABEL…
On Thursday and Friday we would perform the first of thirteen school performances around Ik via de ander. Because we are not allowed to welcome any audience, the students of the Accent school could not come to our theater. But we looked into the new measures and decided together with the school: if the school can't come to Babel, Babel will go to the school.
There were four of us – Bram, Patrick, Stijn and I (Brecht). We got on our bikes, the sun was shining and it felt like pure freedom to be able to go out to share our important theater work with young people. A lot is happening in the world today. It is precisely now that it's important to create a place, together with the young people, where you can talk about what you think and feel with respect and attention for the other.
With or without disabilities, from different backgrounds in religion, nationality and sexuality – it didn't matter at all in the classes we attended. We were four players from Babel and worked with the students (at 1.5m), that felt very normal. Students and players shared stories about their families and so about themselves, we listened to each other and got to know each other better. It felt good, very open and vulnerable. Really inclusive.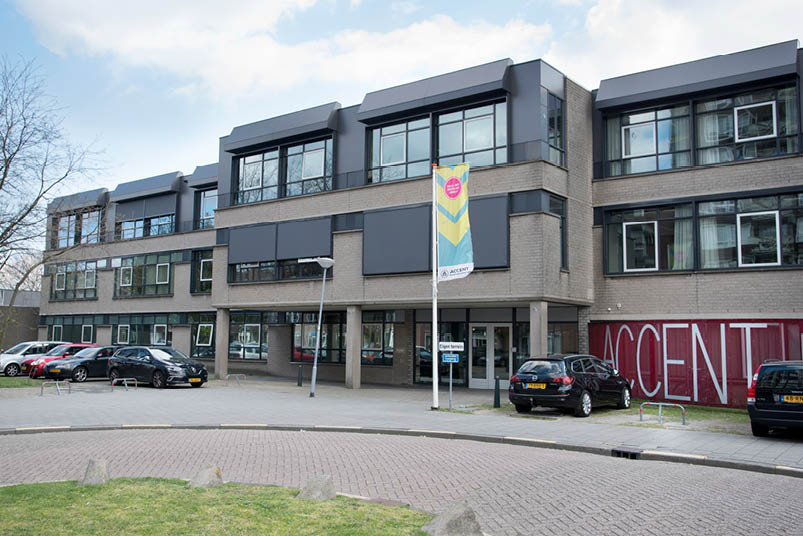 We are working.
And through our posters, we are still visible in the city.
Despite of Corona, we keep working towards the inclusive society.
See you soon,
Brecht
& everyone at Theater Babel Rotterdam